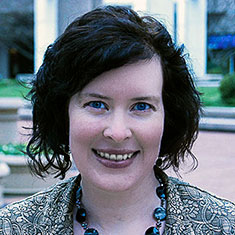 From her early research in cultural anthropology to subsequent work in management consulting, Krista Baptista has always been engaged around ways to do things better and empower entrepreneurs to use new skills and tools. Combining this background with an interest in international development led her to DAI and, specifically, to the ways that information and communication technology (ICT) and digital can be integrated into development work to accelerate development impacts and make people's lives better. As the head of DAI's Center for Digital Acceleration, Krista is responsible for leading the team, advancing the Center's strategy, and delivering on project commitments to high-quality digital work. Krista works with the U.S. Agency for International Development-funded Digital Frontiers Project and frequently speaks on the future of technology and digital jobs, the digital principles, women and digital, and other topics. She also lectures on Digital Innovations for Emerging Markets at the Johns Hopkins School for Advanced International Studies.
M.A., Western hemisphere and international economics, Johns Hopkins School for Advanced International Studies
B.A., geography, Clark University
Certified Performance Technologist, International Society for Performance Improvement
Member, UN Digital Impact Alliance Digital Principles Advisory Council, 2021-2023
x
RELATED CONTENT:
Larry Campbell has been at DAI for more than 16 years. He oversees the global IT department that supports offices in more than 50 countries.
Read More