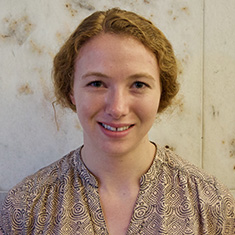 Kimberly Kohn entered college planning to become a human rights lawyer. After being exposed to the corporate social responsibility issues of the mining and oil and gas industries, she switched gears. Kimberly found that natural resources combined her love of international business, sustainability, and international governance, and has never looked back. Prior to joining DAI, Kimberly worked for a number of advisory firms where she specialized in sustainability and capital projects. Her research has focused on using the role and statistical quantification of environmental, social, and governance risk factors on capital projects. She provides development support to DAI's economic tool, supports new business efforts, and delivers technical projects to clients in the mining and oil and gas sectors. Kimberly is proficient in Brazilian Portuguese, French, and Japanese.
B.A., international relations and Japanese, University of Pennsylvania
x
RELATED CONTENT:
William McKenzie is a Director within DAI's Sustainable Business Group, supporting the leadership team in strategy, client relations, organization development, and delivery management.
Read More