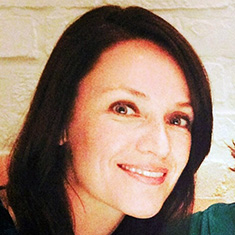 Julie Browning joined DAI in 2018 as Director of Governance Programming for Asia, overseeing governance projects throughout the Asia Region. Julie began her international development career with Chemonics in Washington, D.C., supporting development projects in the Middle East. After exposure to democracy field work in Bosnia with State Department, she moved to the Balkans in the late 1990s, where she spent the next five years working on human rights protection and refugee affairs on behalf of the United Nations High Commissioner for Refugees and American Refugee Committee and implementation of the Dayton Peace Accords on behalf of the Office of the High Representative.
As a democracy and governance consultant, Julie has also worked for The Asia Foundation, IRD and ARD (now TetraTech) in the Middle East and Asia but it was a her assignment with the U.S. Agency for International Development (USAID) in Afghanistan, overseeing election and political party development programming in the early 2000s that convinced her to pursue work within USAID's Washington, D.C., office where she spent more than a decade providing leadership on policy development and budgeting on behalf of USAID and technical support to missions across Africa, the Middle East and Asia, but with a primary focus on democracy and governance programs in Asia. Her specific areas of expertise within the democracy and governance sector includes elections, local governance and political transitions within post-conflict or backsliding countries and civil society.
M.A., international studies, University of Denver
x
RELATED CONTENT:
David Hall is the Global Practice Manager, Public Financial Management and Fiscal Transparency, in DAI's Governance sector.
Read More