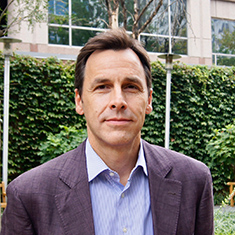 Joshua Moraczewski is CEO of MicroVest Capital Management, a company that forms part of DAI Capital's asset management business. As CEO of MicroVest, he leads the senior management team and is responsible for MicroVest's investment operations and strategy. He is a member of MicroVest Holdings' board and sits on the investment committee.
Joshua has more than 20 years of investment banking and private equity experience in both developed and emerging markets. Before joining DAI Capital in 2019, Joshua was a Partner at Kew Capital, an alternative asset investment management company based in London, and Credit Suisse, where he was on the Global Structuring Desk in London, covering Central and Eastern Europe, the Middle East, and Africa. He also worked in Credit Suisse's Investment Banking Division in New York, where he was a member of both the Structured Products and Energy Groups.
MBA, Columbia Business School
M.A., international public policy, Johns Hopkins University School of Advanced International Studies
B.A., economics and political economy, Tulane University
x
RELATED CONTENT:
Divij Ruparelia has more than 17 years of investment and finance experience, with a special focus on raising capital, direct investing, and building large ventures across emerging markets.
Read More