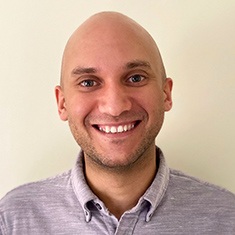 Joshua Kirton joined DAI in 2021 as a Senior Global Practice Specialist in the Finance, Investment, and Trade Practice. Before joining DAI, Josh worked at FINCA Ventures (an initiative of global microfinance pioneer FINCA International) and launched a U.S. Agency for International Development-backed financial technology impact investing fund that sought to increase access to affordable financial services among traditionally underserved populations. In addition to leading the investment process, Josh supported portfolio companies in designing and implementing proofs-of-concept to test, evaluate, and scale product partnerships with FINCA's network of emerging market financial institutions. Earlier in his career, Josh worked in development finance and on data and analytics projects in humanitarian response settings in the Middle East and North Africa.
M.S., development economics and international development, School of Foreign Service, Georgetown University
B.A., history, Queen Mary, the University of London
x
RELATED CONTENT:
Bruce Spake leads the company's development initiatives in the Middle East, North Africa, and Afghanistan.
Read More