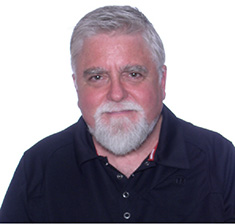 John Waugh is a specialist in ecosystem management at landscape scales, working on complex problems in development and environment involving multiple systems, organizations, and cultures. He also has extensive experience in protected area management, ocean and marine policy, sustainable finance, benefit sharing mechanisms, and environmental governance.
Originally a U.S. Park Ranger and firefighter, John was recruited from the National Park Service to be placed as a Peace Corps volunteer managing a national park project in Sierra Leone where work was stalled due to a conflict over resettlement. His efforts resulted in the creation of a community co-managed protected area, one of the first of its kind. This exposure led him to abandon his career and devote his attention to development issues featuring natural resources.
John has extensive experience in network support and capacity building, and in the management of projects in complex, multicultural contexts. With experience in more than 40 developing countries, his leadership approach is based upon mentorship, team empowerment, and integration. He has designed and implemented initiatives that have resulted in significant changes in international development and natural resource policy and practice in the areas of biodiversity, fisheries, and public/private partnerships. He has led delegations to United Nations bodies including UNEP, the UN Commission on Sustainable Development, the UN Global Compact, and the Food and Agriculture Organization.
He currently serves as the Chair for North America of the IUCN Commission on Ecosystem Management, a global network of senior ecologists identifying best practice in the protection, management and restoration of ecosystems.
He is a successful new business developer, having written winning proposals to major foundations like the Packard Foundation and the John D. and Catherine T. MacArthur Foundation, the Asia Development Bank, the World Bank, the Global Environment Facility, U.S. Agency for International Development, and the Millennium Challenge Corporation.
John takes pride in a record of service with organizations recognized as "best in class"—in wildland firefighting, law enforcement, volunteer service, nature conservation, and in leading teams of highly qualified experts—and in the establishment of effective, lasting institutions and a new generation of conservation leaders.
Intensive Humanities Program, University of Montana
Invasive Species Control, Southeastern Comm College
Law Enforcement (Park Ranger) Academy, Santa Rosa College
Member, Conservation Coaches Network, trained in Open Standards for the Practice of Conservation
x
RELATED CONTENT:
Miguel Baca is a development specialist with extensive experience in the Middle East, Latin America, and the Asia Pacific region.
Read More