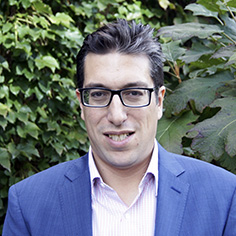 John Lindsay leads DAI's Workforce Development and Youth practice, specializing in developing market-driven products and services that improve competitiveness for enterprises and employment opportunities for youth. The focus is on cross-cutting, holistic programming that delves into employment, competitiveness, training, governance, education and the like. A key piece of this is incorporating demand driven workforce development in and across sectors.
A development practitioner with 17 years of professional John has experience in national level policy analysis and advisory services including: labor markets, sector analysis, skills development, value chain analysis, and labor migration; but at the end of the day knows that what most people want, quite simply, is a good job.
B.A., urban and public policy studies, State University of New York at Buffalo
M.A., international affairs, New School, Milano School of International Affairs
x
RELATED CONTENT:
Julie Sellers is a Workforce and Development and Youth Specialist with more than five years of experience.
Read More