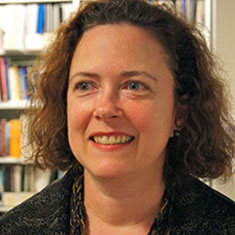 As Senior Vice President within DAI's cross-donor Development Partners Group, Jenny Baker works to ensure optimized operations across customer-focused, technical, and geographic units to achieve DAI's global strategic growth objectives.
Prior to her current position, Jenny served as the head of DAI's Global Health unit where she oversaw an expanding health business that delivered integrated solutions to strengthen health systems for a diverse set of clients.
Jenny brings 30 years of international development experience, including 12 years on long-term assignments overseas. Prior to joining DAI in 2008, she served as Chemonics' Senior Vice President for Europe and Eurasia. Her technical specializations include governance, health, economic growth, policy reform, and human and institutional capacity development.
B.S., international relations, Georgetown University
x
RELATED CONTENT:
Developments is DAI's newsletter. News and feature articles, opinion pieces, and interviews highlight DAI projects and offer insight into global development issues of the day.
Read More