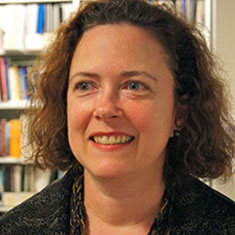 As Senior Vice President of DAI Global Health, Jenny Baker provides vision, leadership, and operational direction to an expanding health business delivering integrated solutions that strengthen health systems and build global health security for a diverse set of clients. Prior to her current position, Jenny served as DAI Global Health's Vice President for Europe, overseeing a portfolio of health programs funded by the Foreign, Commonwealth & Development Office (FCDO), the European Union, and other international partners. She also served as Project Director for the UKaid-funded Tackling Deadly Diseases in Africa Project, directing the technical delivery of a health security project with operations in six African countries as well as the United Kingdom.
Jenny brings 25 years of international development experience. Prior to joining DAI in 2008, she was Director of International Health at Chemonics, helping to establish the firm's health practice by developing and leading projects for the U.S. Agency for International Development and the Global Fund. Later, she served as Chemonics' Senior Vice President for Europe and Eurasia. Her technical specialization in health has focused on governance, policy reform, and human and institutional capacity development.
B.S., international relations, Georgetown University
x
RELATED CONTENT:
Dr. Rodion Kraus is a Senior Technical Adviser for DAI Global Health and the Project Director for the Tackling Deadly Diseases in Africa Program (TDDAP), which works in six countries to strengthen health systems and institutions to deliver better health security and improve disease preparedness and response.
Read More