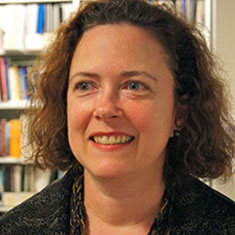 As Chief Ethics and Integrity Officer, Jenny Baker oversees the implementation and expansion of DAI's industry-leading ethics and safeguarding program. In doing so, she advises DAI's project and management teams worldwide to uphold our firm's—and our clients'—ethics and compliance standards. She ensures that all DAI employees, partners, and stakeholders have voice and are empowered to raise ethics questions and concerns without fear of retaliation.
Jenny's 30-year career has included multiple long-term assignments on donor-funded international development projects overseas. She has also held a range of corporate roles in DAI's U.S. and U.K. offices—most recently as Senior Vice President charged with optimizing DAI's operations across our donor-facing businesses.
B.S., international relations, Georgetown University
x
RELATED CONTENT:
DAI was yesterday named an award winner at the 17th annual conference of the Global Equity Organization (GEO), a professional membership organization dedicated to advancing understanding of employee share plans. DAI won in a new award category, Best Use of a Share Plan in a Private Company.
Read More