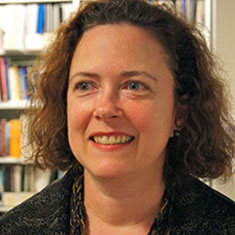 Jenny Baker's more than 25 years of international development experience includes long-term field assignments in Morocco, Egypt, Palestine, and South Africa. Prior to joining DAI in 2008 as Principal Development Specialist in the Governance Sector, Jenny was Senior Vice President for Europe & Eurasia at Chemonics. Her technical specialization and interests include civil society strengthening and human and institutional capacity development. Earlier in her career she worked on Capitol Hill as a legislative specialist, and later as a paralegal in an international law firm.
As Vice President of DAI Global Health, Jenny ensures that our European health programmes are delivered on time, on budget, and with high quality.
B.S., international relations, Georgetown University
Fluent in French
x
RELATED CONTENT:
Elizabeth Elfman, a health specialist, began her career in Massachusetts working to accelerate health care delivery. Seven years later she has accrued a vast array of experience working and studying health systems.
Read More