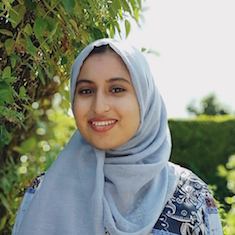 As part of DAI's Sustainable Business Group (SBG), Haaniah Hamid provides technical and development support for SBG's Local Content Plan and Reporting platform. Haaniah's interest in local content began while pursuing her master's degree in engineering for international development, where she was exposed to the potential of the private sector to help develop local economies.
Before joining DAI, Haaniah worked for Resourcematics on private compliance and advisory services for the U.K. Government's Energy Company Obligation to reduce carbon emissions, as well as on the development of a GIS-based natural resources mapping tools. She has also served as assistant editor for the medical journal BioInsights and supported the development of a bioprocess analysis and modeling software platform.
M.Sc., engineering for international development, University College London
B.Eng., biochemical engineering, University College London
x
RELATED CONTENT:
Neil Browning supports the development of Sustainable Business Group's economic modeling tools and conducts local content, supply chain, and market analysis for international business projects.
Read More