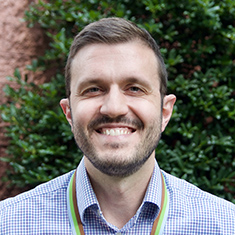 Greg Maly has spent his career working at the intersection of global development and diplomacy, technology, and the arts. In previous roles, he conducted data-driven conflict analysis research at the U.S. Department of State's Bureau of Conflict and Stabilization Operations, designed data collection and analysis tools for the University of Denver's Global Health Affairs Program, and developed some of the first distance learning courses at the U.S. Institute of Peace's Academy for Conflict Management and Peacebuilding.
M.A., international studies, Josef Korbel School of International Studies at the University of Denver
B.A.. policy, ethics, and conflict, St. Mary's College of Maryland
x
RELATED CONTENT:
Chloe Messenger is a Consultant within DAI's dedicated Center for Digital Acceleration, working across business units and donors to help integrate new technologies into development work.
Read More