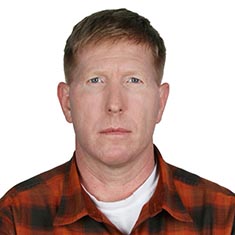 Glen Lockwood is a seasoned expatriate project manager who studied at Princeton University in the United States and the Ecole Polytechnique in France before working in various capacities in Asia, Europe, and South America. Glen managed a construction and services company in Afghanistan for a decade before joining ExxonMobil's Berkut Platform HUC project in Korea as a Business Advisor in 2012. Glen also worked as a Contracts Advisor on Rosneft/Exxon projects in Sakhalin, Russia, before moving to Guyana in 2017.
In Guyana, he was tasked with the startup phase of Guyana Shore Base Inc., where his responsibilities included hiring a shore base team, prequalifying subcontractors, and all aspects of obtaining banking and business licenses for the new shore base joint venture as well as oversight of contracts with ExxonMobil, Noble Drilling, Tiger Tanks, Schlumberger, and others. Since 2019 he has worked as a local content advisor and project manager with assignments in Africa, Papua New Guinea, and South America. Glen is fluent in French, Russian, and Spanish.
CDE, European affairs, Ecole Polytechnique, Palaiseau, France
B.A., history, Princeton University
x
RELATED CONTENT:
Bruce Spake is Vice President for Field Engagement.
Read More