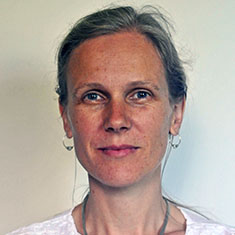 Georgia Taylor has been working on gender, women's economic empowerment, private sector development and sexual and reproductive health for more than 20 years. She has experience in Latin America, Pan Africa, and Asia. She has excellent leadership skills and extensive management experience within the U.K. Department for International Development (DFID) and as a consultant. Much of Georgia's recent consultancy work has been on monitoring and evaluation, programme reviews and programme scoping and design.
Georgia has significant evaluation experience with particular emphasis on women and girls' economic empowerment into programmes and monitoring and evaluation frameworks. She is currently the Programme Director for Women for Health, a gender and health sector education programme in Northern Nigeria, Senior Gender Adviser for Propcom, a Markets for the Poor project in Northern Nigeria and team leader for the Safe Abortion Action Fund Evaluation (global). Georgia has previous experience as a DFID Private Sector Adviser, Head of the DFID Central America office and Team leader of the Reproductive and Child health team in policy division. Georgia has an MBA and experience in private sector development, so is able to combine an understanding of markets and business with social development and gender expertise.
M.B.A., IESE, Universidad de Navarra, Barcelona, Spain
B.A., philosophy and mathematics, Bristol University, UK
Part of Diploma, development studies, Birkbeck College, UK
x
RELATED CONTENT:
Peter Brimble has worked extensively in Central, Southeast, and North Asia on industrial efficiency, investment promotion, foreign direct investment, private sector development, and public policy issues.
Read More