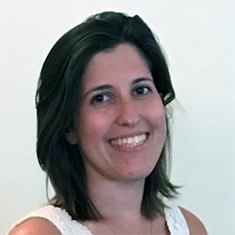 Galia Nurko is an Associate Digital Specialist at DAI's Center for Digital Acceleration. Galia has spent her career working at the intersection of communications and international relations. She is particularly passionate about the impact of technology on society. Prior to working for DAI, she severed as the Director of Media Relations at the Embassy of Israel to the United States, a Project Consultant at the Institute for Integrated Transitions, and a Graduate Policy Fellow at the Information Technology and Information Foundation. Galia has conducted research on how technology affects access to services and jobs, as well as on the challenges posed by digital finance solutions in emerging economies.
M.S., foreign service, Georgetown University
B.A, history, The Ohio State University
x
RELATED CONTENT:
Chloe Messenger is a Senior Consultant within DAI's dedicated Center for Digital Acceleration, working across business units and donors to help integrate new technologies into development work.
Read More