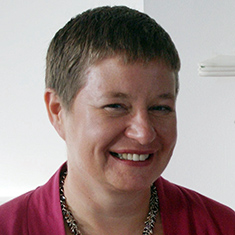 Fiona Shera has more than 25 years of experience in international development, with a strong focus on trade. She joined DAI in 2017. In addition to providing technical leadership on DAI's trade work, she is Technical Director of the Arab Women's Enterprise Fund, covering Egypt and Jordan.
Fiona has worked as a consultant on a range of trade projects, including as technical director for FoodTrade East and Southern Africa, trade adviser for the U.K. Department for International Development (DFID) Trade Advocacy Fund, trade expert for a mid-term review of the World Bank's Multidonor Trust Fund on Trade and Development, and project director on DANIDA's Regional Economic Integration Support Programme in East Africa.
Fiona worked at DFID for 13 years, including as Head of Trade and Development between 2008 and 2010, where she developed the department's aid-for-trade portfolio and helped establish the Joint Trade Policy Unit. She has also worked for the World Bank, the European Commission, and in the nongovernmental organization sector in a career encompassing aid for trade, trade policy and negotiations, export promotion, enterprise development, and support for regional integration. Fiona has lived and worked in Ethiopia, Tanzania, and Uganda.
M.A., international affairs, Columbia University
B.A., economics, Cambridge University
x
RELATED CONTENT:
Travis Massar is a development professional with more than 10 years of experience in the design and implementation of programming in the areas of market systems development, livelihoods and food security, financial services, and investment.
Read More