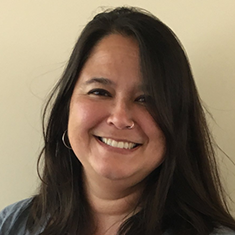 With more than 18 years of experience in communications, marketing, knowledge management, and resource mobilization in the United Kingdom and internationally, Eva Rahman specializes in strategic communications to facilitate evidence uptake and learning for change, improved accountability, and better development outcomes. With a background in the international health sector, development, and environmental policy, she provides support to breathe life into complex data and evidence, using data visualization techniques and bringing forth stakeholder perspectives. She has an appreciation of the challenges around complex reporting and the political dimensions of research, programming, and mobilizing domestic resources. She has received commendations from the U.K. Department for International Development (DFID) and other donors on her work on several DFID-funded health programs, including the Partnership for Reviving Routine Immunization in Northern Nigeria/Maternal, Newborn, and Child Health programme and more recently, on the Nigeria Women for Health (W4H) project.
She is currently Senior Technical Adviser for the Human Resources for Health—Learning Hub and Knowledge Management on the W4H team. Currently, she also is the Head of Strategic Communications and Marketing for DAI Global Health, where she provides communications leadership to health systems programs across global health areas, liaising with a diverse and dispersed group of policy, project, and technical stakeholders globally. She participates in policy and advocacy networks and is also responsible for organizing panels and events to support evidence uptake and learning.
M.A., environment, development and policy, University of Sussex
B.A. (Hons), economics and development studies, University of Sussex
x
RELATED CONTENT:
Dr. Rodion Kraus is a Senior Technical Adviser for DAI Global Health and the Project Director for the Tackling Deadly Diseases in Africa Program (TDDAP), which works in six countries to strengthen health systems and institutions to deliver better health security and improve disease preparedness and response.
Read More