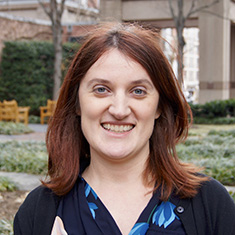 Estera Barbarasa specializes in designing and implementing programs in workforce development, economic growth, market-driven skills development, youth, and gender and social inclusion. She designs new programs, provides technical assistance to projects, and manages knowledge generated from innovative field implementation.
Prior to joining DAI, Estera's experience includes working with higher education and technical and vocational education and training institutions in El Salvador and Liberia to strengthen demand-driven education; evaluating youth employment outcomes in rural Ethiopia; and conducting big data research with LinkedIn on skills gap and labor market trends in emerging economies. She has worked with Social Impact, RTI International, Vital Voices, and the World Bank.
M.P.P., economic development, Harvard Kennedy School
B.A., political science and psychology, University of Chicago
x
RELATED CONTENT:
Rémy Kormos has more than 25 years of experience in international business law, implementing business environment reform, commercial law, and judicial reform in developing and transitioning countries.
Read More