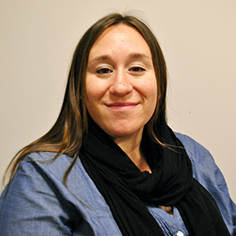 Erica Berkenpas has spent the past 10 plus years working at the intersection of transition, stabilization, resilience, countering violent extremism (CVE) and governance. Erica is at her best when she works at the intersection of program design and operations, ensuring strategically sound, compliant, and dynamic implementation—specifically of grants programs targeting women, youth, and community organizations in difficult operating environments. Erica is currently based in Nairobi, Kenya, as the Director of Grants and Operations for the U.S. Agency for International Development (USAID)-funded CVE activity, the NiWajibu Wetu (NIWETU) program. Prior to joining NIWETU, Erica was the Technical Programs Director for DAI's Africa Lead II, a regional USAID/Feed the Future intervention with a specific focus on resilience. Before joining the Africa Lead II team, Erica covered Somalia for IBTCI, serving as the Deputy Team Leader on the U.K. Department for International Development (DFID)-funded Somalia Monitoring Programme and the Deputy Chief of Party on the USAID- and DFID-co-funded Monitoring and Evaluation Program for Somalia. Prior to her move to Kenya, Erica served as the Project Director for the USAID/OTI Tunisia Transition Initiative and its subsequent Syria regional option. From 2006 to 2011 Erica worked in Afghanistan on a range of governance and community development interventions, most notably as the Deputy Chief of Party Programs for the Local Governance and Community Development project. Prior to launching her career in international development, Erica was based in her beloved New York City, where she worked in non-fiction media production for socially oriented documentaries and museum-based multimedia installations.
B.S., culture and communication, New York University
x
RELATED CONTENT:
Johannes "John" Go has grants management, operational, and financial experience, having worked on various DAI programs since 2000.
Read More