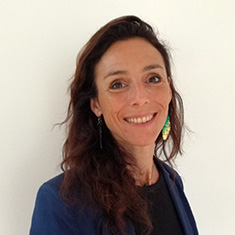 Elodie Brandamir has 15 years of experience managing public health programs in challenging environments. Elodie has extensive experience implementing complex, multidonor consortia programs involving a range of northern and southern, private, nongovernmental, and government stakeholders, and in working in fragile and conflict-affected states. An economist by training, she is well versed in value-for-money principles and in strategic planning, budgeting, and operations. She is currently the Deputy Team Leader of the TDDA project.
Over the past 10 years Elodie managed several multicountry projects, such as the UKaid-funded Medicines Transparency Alliance (seven countries across all continents), the Mining Foundation multicountry research project, and the Gates Foundation-funded North African HIV/AIDS regional program in Algeria, Morocco, Tunisia, and Lebanon. Most recently, Elodie provided management, technical support, and monitoring of the South Sudan Health Pooled Fund and Nigeria Malaria Action Program for States (MAPS).
Through her work, Elodie has engaged directly with the most vulnerable people such as homeless youth in the United Kingdom, Tibetan refugees in Nepal, and African sex workers, giving her an in-depth understanding of the complexity of working toward health equality and global health security.
M.Phil., emergency relief and development action, Université Sorbonne, Paris
M.A., development economics, Sussex University/Institute of Development Studies
B.A., economics, Université de Caen, France, and Portsmouth University
x
RELATED CONTENT:
Dr. Qadeer Ahsan is a trained public health management specialist with substantial international experience in health systems strengthening, management of communicable and non-communicable disease, program design, resource mobilization, and assessment and monitoring health sector grants.
Read More