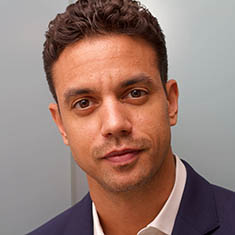 Dorival Bettencourt helps companies and countries find innovative ways to unleash the potential of the private sector to generate sustainable economic development. As Director of Strategy and Growth for DAI's Sustainable Business Group and Senior Technical Expert for our Local Content Advisory practice, Dorival leads corporate strategy design and implementation across a range of areas including geographic expansion, product development, sales and marketing, mergers and acquisitions, and sector focus. On the technical front, he manages and implements projects related to local content policy and strategy development, stakeholder engagement, and local content implementation and compliance. Dorival has led engagements with dozens of international energy clients across multiple projects in the upstream, midstream, and downstream. He has led multiple stakeholder engagement projects with the Oil and Gas Association of Tanzania, the World Bank Petroleum Business Opportunities program in Kenya, Staatsolie in Suriname, Shell in Oman, AMEXHI (Mexican association of oil and gas companies), among other countries and projects.
Dorival also leads capacity building programs on behalf of international energy companies in multiple countries around the world. He has served as team leader for industrial baseline studies in Mozambique, Oman, Senegal, and Suriname, and has been a technical advisor to further assessments in Canada and Mexico. He is a lead trainer for the Local Content Master Class and has delivered the course in Canada, Mozambique, Tanzania, and the United States. Dorival is frequently invited to share his experiences as a guest panelist and keynote speaker at events such as Africa Oil Week, Extractives for Human Development Regional Roundtable, and the World Bank Kenya Local Content Exchanges.
M.B.A., International Institute for Management Development, Switzerland
x
RELATED CONTENT:
Christina Aguila provides program design services, technical analysis and implementation, and project management for multinational energy companies, trade associations, and government clients engaged in corporate social responsibility and local content strategies.
Read More