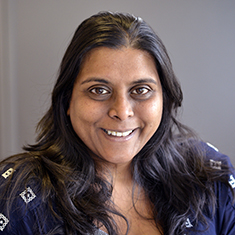 Daxa Patel has 18 years of multi-country, multimillion-pound project delivery experience. Daxa has built and led large multicultural teams in Africa, Asia, Europe, and Russia and provided troubleshooting, mentoring support, and expertise to achieve success on both a managerial and consultancy basis. She has managed a variety of projects for donors including the U.K Department for International Development, Department of Energy and Climate Change, the European Commission, the International Atomic Energy Agency, Millennium Challenge Account, and the World Bank. She has experience of both the private and public sectors, currently managing a portfolio of project in Kenya, Cabo Verde, and South Sudan, focusing on social protection, systematic land regularization and the introduction of an electronic payroll systems. Daxa is also experienced in creating and restructuring project management offices from a process driven perspective ensuring they are set up and functioning to deliver optimum output.
BSc, business computing, City University, London
x
RELATED CONTENT:
Donal Cotter has more than more than 23 years of experience in the fields of finance and economic growth, including 15 years of experience in international development. He has held management roles on five major donor-funded economic growth initiatives in transitioning economies.
Read More