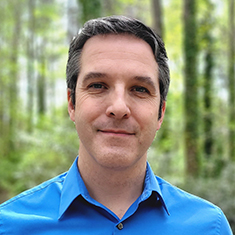 David Abrahamson has been working in international development and environmental affairs since 2004, with a focus on livelihood-related environmental issues in Asia. He began his international development career in Yunnan, China where he conducted communications work for Habitat for Humanity International and The Nature Conservancy China Program. In Guangdong Province, David set up and localized a new office for Concordia Welfare and Education Foundation in 2006, helping the disadvantaged, especially women, get access to education.
David then worked in the corporate ethics and supply chain sustainability field. In 2013 David received a Fulbright-Clinton Public Policy Fellowship to work in Myanmar with the local organization Forest Resource Environment Development and Conservation Association. David stayed in Myanmar until 2020 working on a variety of livelihood, forestry, and land rights issues. As Program Manager for Myanmar Institute for Integrated Development, he managed upland livelihood and land rights work including grants from the U.S. Agency for International Development (USAID) Land Tenure and Global Climate Change and the USAID Value Chains for Rural Development projects. He also served as Myanmar Director of Program Operations for Landesa to scale up National League for Democracy's land reform work.
Master's, international affairs, Columbia University School of International and Public Affairs
B.A., psychology, Colorado College
x
RELATED CONTENT:
Lief Doerring is a senior international development expert, leader, and portfolio manager with more than 20 years of experience working in Africa, Asia, the Middle East, and the Pacific.
Read More