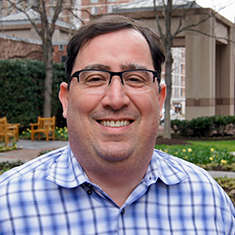 Darrell Freund joined DAI's Governance practice in 2018 as a Senior Principal Global Practice Specialist. He has more than 20 years of experience in public financial management, economic policy, and good governance reforms, and was Managing Director of Nathan Associate's Public Financial Management and Governance Practice before joining DAI. Darrell began his international development career with the U.S. Peace Corps in the Republic of the Congo. Darrell worked as a legislative and financial analyst for the New York City Council Finance Division and as a consultant with KPMG's assurance-based advisory services in New York City. He then relocated to Papua New Guinea and helped the Prime Minister's Office implement functional and expenditure reviews of national departments under the auspices of the World Bank and Asian Development Bank (ADB).
He has advised clients in more than 20 countries in economic development, social development and protection, infrastructure, health governance, and government administration and civil service, as well as local, regional, and national governments in the Pacific, Asia, Africa, and the United States. He has provided technical consulting services to the ASEAN Secretariat based in Jakarta and multilateral organizations including the World Bank and ADB, bilateral organizations such as AusAID/Department of Foreign Affairs and Trade, Deutsche Gesellschaft für Internationale Zusammenarbeit, and Foreign, Commonwealth & Development Office (FCDO), and to post-conflict missions such as the Regional Assistance Mission to the Solomon Islands Machinery of Government Program.
M.A., public administration, Columbia University School of International and Public Affairs
x
RELATED CONTENT:
Patricia Sturgess has a unique background that combines more than 13 years of experience in the private, public and voluntary sectors, with expertise in livelihoods, aid management, international relations and security, and political analysis.
Read More