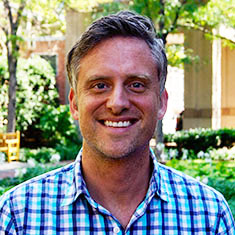 Craig Geddes brings more than 16 years of experience working in both domestic and international markets focusing on government relations initiatives and development programs in education, protection, youth, gender and citizen advocacy.
Previous to DAI, Craig was the Senior Technical Advisor for Education and Protection at Plan USA, where he was responsible for the technical management of education and child protection programs that focused directly on improving literacy, school safety, social behavior change communication, 'extra mile education,' economics, and child protection initiatives in Africa, South East Asia, and Latin America. Craig has also worked as the Global Program Manager for Literacy/Head of the READ Team for World Vision International, overseeing the rollout of literacy programming in 15 countries.
He has spent 11 of the last 16 years living in Zimbabwe and South Africa working in education, health, and agriculture across the African continent. His most recent overseas post was as Team Leader for a U.K. Department for International Development (DFID)-funded Girls Education Challenge, a project focused on reducing the greatest barriers to girls access to, and performance in, education.
Craig was born in Zimbabwe to Scottish parents and emigrated to the United States at a young age. He spent his childhood traveling frequently back to Southern Africa and on service trips to numerous countries in Africa, Latin America, and the Caribbean. On those trips is where he realized his true passion for equality, justice, and transformational development.
Currently, Craig is the Co-Chair for the Global Literacy Special Interest Group for the Comparative International Education Society Conference, a trained Court Appointed Special Advocate for Children (CASA)/Guardian Ad Litem and has been a member of the USAID READ Act Consultative Working Group and the World Bank's Literacy Inclusion Working Group.
B.A., international relations and government, The College of William and Mary
x
RELATED CONTENT:
Heather Skilling has more than 25 years of experience in strengthening water and sanitation service delivery through analytic, project design, evaluation, and consulting work with the U.S. Agency for International Development (USAID), The World Bank, Asian Development Bank, the U.K. Department for International Development, private consulting firms, and others.
Read More