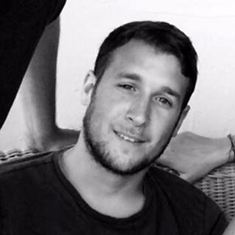 Clement Bruce is an experienced project manager with more than seven years of project management experience in the private sector managing large multi-country qualitative and quantitative healthcare and development projects. Since joining DAI, he has worked as a grants coordinator and a senior project manager on the U.K. Foreign, Commonwealth & Development Office-funded Tackling Deadly Diseases in Africa programme (TDDA). Prior to joining DAI, he spent two years at Malaria Consortium as the Business Development Coordinator, developing proposals for donors. In 2016, he co-founded a small educational charity, ECHO Mobile Library, which provided a safe space for learning for refugees in Greece.
M.Sc., hazards and disaster management, University of Kingston
Joint B.A. (Hons), geography and development studies, University of Sussex
x
RELATED CONTENT:
Lara Brock has more than 15 years of experience in global health and development projects across Asia and Africa.
Read More