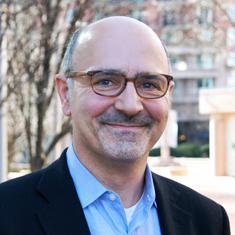 For more than 25 years, Chrys Miliaras has been helping build sound and inclusive financial systems that promote economic growth and reduce poverty. Chrys has advised microfinance institutions and banks in more than 20 countries on building capacity, improving performance, and attracting investment. He has counseled financial sector regulators on making legal and regulatory changes that increase access to finance for micro, small, and medium-sized enterprises, and led research to develop new, systemic strategies for financing high-growth enterprises. Chrys currently oversees the Central Asia Competitiveness, Trade, and Jobs Activity, USAID Agricultural Value Chain Activity in Uzbekistan, and Pakistan Regional Economic Integration Activity, and previously led donor-funded projects in Armenia and Georgia. He has held leadership positions in the United States and abroad for DAI, Chemonics International, and ACCION. Chrys began his career with the Federal Reserve Bank of Boston.
M.B.A., University of Texas at Austin
B.A., economics, George Washington University
x
RELATED CONTENT:
An innovation and investment specialist, Nora Brown is an expert in designing and managing development innovation and private capital mobilization projects for a variety of clients, notably the U.S. Agency for International Development and the International Finance Corporation.
Read More