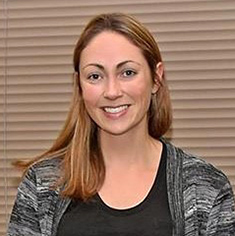 Christy Martins has 15 years of international development experience, focused on community development in transition, post-conflict, and post-disaster situations in Asia, Latin America and the Caribbean, and Africa. As Principal Global Practice Manager for DAI's Stabilization and Peacebuilding practice, Christy leads technical innovation and learning across a portfolio of transition, stabilization, and countering violent extremism (CVE) projects, as well as strategic expansion efforts in areas related to migration, women, peace, and security as well as youth, peace, and security.
She regularly serves as acting Chief of Party for DAI, including past assignments for CVE programming in Somalia and recovery programming in post-earthquake Haiti. Prior to her current role, she lived and worked in Asia for four years, including in Hong Kong, Macau, the Philippines and Sri Lanka. In Sri Lanka, she served as the Deputy Chief of Party and later Chief of Party for the U.S. Agency for International Development Office of Transition Initiatives (OTI)'s Reintegration and Stabilization of the East and North (RISEN) program, managing a team of Sri Lankan professionals and working with civil society to create space for democracy, transparency, and government accountability under an autocratic regime.
Christy's first field assignment with DAI was as the Information Officer on the OTI/Sudan program, based first in Rumbek and then in Juba, with monitoring responsibilities for project sites throughout northern and southern Sudan for the program's 600 in-kind grants.
She has served as an Adjunct Professor at the University of Maryland on conflict management and is fluent in Spanish.
M.A., international development, American University
x
RELATED CONTENT:
Jeremy "Jez" Haslam is an international development and crisis response professional with two decades of experience delivering programs in countries facing complex emergencies, conflict, or political transition.
Read More