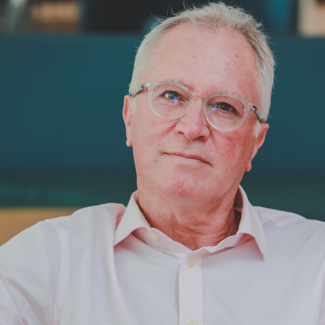 Chris MacDonald is an internationally recognized expert on local content and in-country value (ICV) for the oil and gas industry. Working with Shell International for more than 36 years, including expatriate residential assignments in 12 countries, he developed extensive global experience in supply chain management and procurement. Today, he advises private-sector clients on local content development strategies for DAI's Sustainable Business Group (SBG). He also leads DAI's development of Oman's national ICV Blueprint Strategy on behalf of the Ministry of Commerce and Industry and Petroleum Development Oman.
As Managing Director of DAI Oman and Gulf Cooperation Council (GCC), Chris has led the establishment of its regional hub office in Muscat, building the capacity of the local team and developing the capabilities of local small and medium-sized enterprises for economic development consulting. He is responsible for DAI business development in the GCC, driving opportunities to promote ICV, including engagement with clients' multi-billion-dollar capital investment ICV strategy.
Prior to joining DAI, Chris served as the Shell Iraq Local Content Manager, laying the foundations for a significant mindset change on the business imperative of responsible local content development in the country. On behalf of Shell, Chris led collaborations with donor agencies and nongovernmental organizations—including The World Bank, GIZ, and SPARK Amsterdam—helping to create opportunities for sustainable economic development in countries where Shell operates.
B.A., business administration, Robert Gordon's University, Scotland
Graduate Diploma, British Institute of Marketing, United Kingdom
Graduate Diploma, Chartered Institute of Purchasing and Supply, United Kingdom
x
RELATED CONTENT:
Natasha Gaskin-Peters is an economist with experience in both micro- and macroeconomics with DAI's Sustainable Business Group (SBG)
Read More