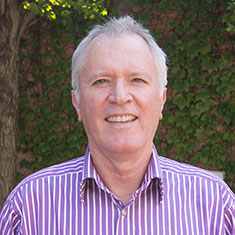 Chris MacDonald is a supply chain management and procurement and contracting professional with 36 years of experience working for Shell International. He advises private-sector clients on local content development strategies for DAI's Sustainable Business Group. During his tenure with Shell, Chris designed and implemented strategies for contracting, procurement, and human resources development.
With experience working in countries such as Bangladesh, Columbia, Egypt, Gabon, Iraq, Kazakhstan, Malaysia, Nigeria, Norway, Oman, Thailand, and Tunisia, Chris has become an internationally recognized expert on local content and in-country value for the oil and gas industry. In addition, he has worked on supply chain management and business strategy consultancy assignments for third parties and served as the key architect for the 2011-2016 Oman Oil and Gas Industry In-Country Value Blueprint Strategy.
Most recently, as the Shell Iraq Local Content Manager, he laid the foundations for a significant mindset change on the business imperative of responsible local content development in the country. On behalf of Shell, Chris led collaborations with donor agencies and nongovernmental organizations, including The World Bank, GIZ, and SPARK Amsterdam, helping to create opportunities for sustainable economic development in countries where Shell operates.
B.A.. business administration, Robert Gordon's University, Scotland
Graduate Diploma, British Institute of Marketing, United Kingdom
Graduate Diploma, Chartered Institute of Purchasing and Supply, United Kingdom
x
RELATED CONTENT:
Patrick Henry is a Senior Director in DAI Global's Sustainable Business Group who leads supplier development initiatives globally and manages DAI's work with ExxonMobil.
Read More