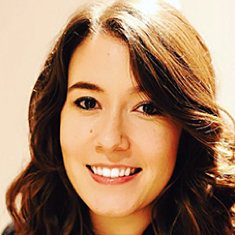 As a Digital Fellow, Chloe works across business units and donors to help integrate new technologies into development work. Since 2014, she has worked for DAI in Europe, both in business development and project management, for clients including the European Commission, the U.K. Department for International Development, the Australian Department for Foreign Affairs and Trade, and the New Zealand Ministry of Foreign Affairs and Trade. Chloe's passion is for civic engagement, tech4dem, and democratic governance. While studying for her master's degree in politics, security, and integration, she researched the role of social media as a tool for civic engagement and activism in Russia. Her thesis looked into how Russians use Twitter to connect, inform, and be heard. Recently, Chloe conducted Frontier Insights in Malawi, mapping the technology use and media consumption habits of marginalised communities in rural Mchinji, Mangochi, and Mzimba.
M.A., politics and security, University College London
B.A., Russian studies, University of Birmingham
x
RELATED CONTENT:
At the Center for Digital Acceleration, Rachel identifies, researches, and designs digital development solutions and works on business acquisition.
Read More