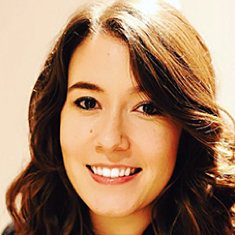 Chloe Messenger is a Senior Consultant within DAI's dedicated Center for Digital Acceleration, working across business units and donors to help integrate new technologies into development work. She has four years of experience in the international development and nongovernmental sectors.
Chloe has hands-on experience of research into digital technologies and innovation, and recently conducted "Frontier Insights" research in Malawi, focused on mapping the technology use and media consumption habits of marginalised communities living in rural areas. In Malawi, Chloe conducted a review of the Malawian technology landscape to identify opportunities for collaboration between technology entrepreneurs and development implementers.
Chloe is also an experienced trainer, providing training for DAI staff, donors, and projects in human-centered design and digital for development.
M.A., politics and security, University College London
B.A., Russian studies, University of Birmingham
x
RELATED CONTENT:
At the Center for Digital Acceleration, Rachel identifies, researches, and designs digital development solutions and works on business acquisition.
Read More