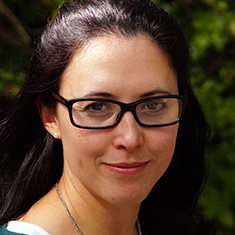 Charlotte Mitchell is a public health specialist with more than nine years of wide-ranging United Kingdom and international experience. With a background in research and evaluation, her areas of expertise include health systems strengthening, global health security, quality improvement, and community health systems. Charlotte currently serves as the Monitoring and Evaluation Manager of the Tackling Deadly Diseases in Africa Program (TDDAP), overseeing complex technical monitoring design, data collection and learning mechanisms across six countries—Cote d'Ivoire, Mali, Chad, Uganda, Niger, Cameroon).
Charlotte has been contributing to DAI Global Health's monitoring and evaluation activities since joining the firm in 2015. Most recently, she was Senior Technical Adviser for Monitoring and Evaluation on the UKaid-funded Nigeria Women for Health project. Since commencing her public health career in the U.K. National Health Service, Charlotte has worked for and with a range of governments, donors, health services, and nongovernmental groups. Her strong interest in health inequalities and social inclusion has led to her working with a range of marginalised populations from rural communities in Zambia to Scottish gypsies. Prior to joining DAI she was developing quality improvement initiatives in South Africa's Eastern Cape Department of Health.
MSc., public health research, University of Edinburgh
M.A. (Hons), philosophy, University of Edinburgh
x
RELATED CONTENT:
As Senior Vice President of DAI Global Health, Jenny Baker provides vision, leadership, and operational direction to an expanding health business delivering integrated solutions that strengthen health systems and build global health security for a diverse set of clients.
Read More