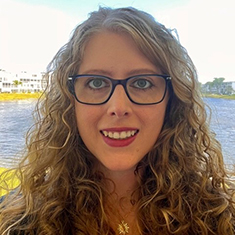 Catherine Baker has more than 10 years of experience in recruitment, business development, and human resource management for programs funded by the U.S. Agency for International Development, Office of Transition Initiatives, and the U.S. State Department. As Senior Principal Recruiter for DAI's Conflict, Stabilization, and Peacebuilding practice, she leads proposal recruitment and contributes to new business efforts for initiatives that provide innovative post-crisis assistance to support political transition, ensure short-term stability operations, prevent and counter violent extremism, and lay the foundation for long-term development in fragile, crisis-stricken states. She collaborates closely with the team to inform technical and operational approaches, and to design programming that responds to donor priorities.
Before joining DAI, Catherine worked with Creative Associates International as a Technical Manager, where she managed personnel needs for the Political Transitions Practice, supported full-cycle business development from capture through live proposal design, and provided field and home office project management support to political transition, stabilization, and countering violent extremism programs in Central America, the Caribbean, and East and West Africa. Prior, she served as a Senior International Recruiter overseeing international talent acquisition for Creative's portfolio of democracy and governance programming.
B.A., international studies, American University
x
RELATED CONTENT:
Phelps Feeley has more than 10 years of experience in program design, leadership and management for political transition, governance, stabilization, peacebuilding, research, media, and civil society strengthening projects.
Read More