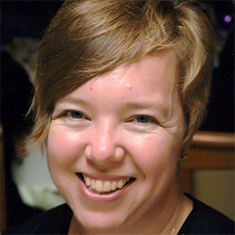 Bronwyn Irwin is an agricultural economist who specializes in strengthening agricultural market systems to increase competitiveness while preserving natural resources, increasing food security, and integrating gender. Bronwyn started her career at DAI and then spent nine years working for other development partners, including time in Zimbabwe managing a horticulture project and leading the resilience track of the USAID Leveraging Economic Opportunities project. Bronwyn's family is from Zimbabwe and she spent part of her childhood there, which sparked her interest in international development.
Bronwyn leads DAI's Agriculture, Agribusiness, and Food Security Practice at DAI, supporting a team of technical thought leaders to drive innovation in our agricultural portfolio, design creative new programs, and capture the learning from practical application in the field. Her focus on agriculture came from a desire to mitigate the negative impact of agricultural development on the natural environment and resource base.
M.Sc., agricultural economics, Michigan State University
B.A., international relations and Spanish, State University of New York, College at Geneseo
x
RELATED CONTENT:
Lauren Caskey has more than 20 years of experience designing, implementing, and managing donor- and private sector-funded programs that aim to improve access to economic opportunities, promote economic recovery, and support community resiliency.
Read More