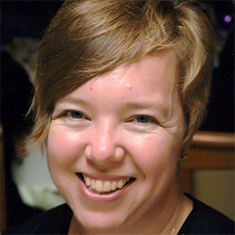 Bronwyn Irwin is an agricultural economist who specializes in strengthening agricultural market systems to increase competitiveness while preserving natural resources, increasing food security, and integrating gender. Bronwyn started her career at DAI and then spent nine years working for other development partners, including time in Zimbabwe managing a horticulture project and leading the resilience track of the USAID Leveraging Economic Opportunities project. Bronwyn's family is from Zimbabwe and she spent part of her childhood there, which sparked her interest in international development.
Bronwyn leads the Feed the Future Market Systems and Partnerships (MSP) activity that advances learning, market systems development, private sector engagement, collaborating, learning, and adapting. The MSP mechanism is demand-driven but activities include facilitating private sector partnerships; supporting the U.S. Agency for International Development (USAID) in the design, implementation, monitoring, and evaluation of market systems and private sector engagement activities; advancing learning through both developing theoretical frameworks and practical implementation tools; and, building the capacity of USAID and its implementers. Bronwyn's focus on agriculture came from a desire to mitigate the negative impact of agricultural development on the natural environment and resource base.
M.Sc., agricultural economics, Michigan State University
B.A., international relations and Spanish, State University of New York, College at Geneseo
x
RELATED CONTENT:
Ejonta Pashaj's areas of expertise include the design, implementation, and evaluation of citizen participation, community development, outreach, and anti-corruption strategies.
Read More