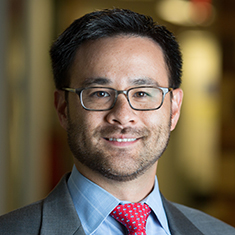 Brian Vo leads DAI's Market Solutions practice in Global Health, working to leverage market-based tools and approaches to better integrate the private sector and investments into improving health outcomes. Brian brings more than 15 years of experience in designing solutions across public, private, and social sectors.
Previously, Brian led Pact Ventures, where he developed innovative investment, partnership, and new venture strategies to magnify Pact's global social impact, resulting in market-based mechanisms and sustainable financing integrated into technical designs. Prior to Pact, Brian was a director at Quantified Ventures, where he designed outcomes-based transactions for nonprofit and for-profit social enterprises, including impact bonds, outcomes funds, and other innovative financing strategies. With McKinsey & Company's Strategy & Corporate Finance and Public & Social Sector practices, Brian advised clients on a range of topics including economic development, growth strategies, capital allocation, operational turnarounds, and transaction structuring. Prior to McKinsey, he was with Macquarie's Private Equity Group and Jefferies & Company Investment Bank.
M.B.A., Wharton School, University of Pennsylvania
B.S., Wharton School, University of Pennsylvania
x
RELATED CONTENT:
Kirsten Weeks has more than 17 years of experience in designing, implementing, and managing donor-funded global health projects.
Read More