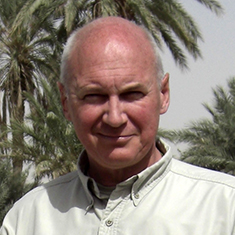 Archie Lightfoot has worked with DAI since 2015, supporting and directing projects in Botswana, Ethiopia, Ghana, Mexico, Mozambique, Pakistan, and Palestine. He took over as head of DAI's Global Security function in 2021.
Archie brings to DAI a unique combination of consulting, diplomatic, field, military, security, and technical credentials, encompassing the energy, humanitarian, international development, and security sectors. Since early 2014, he has been a senior advisor to the British government's Stabilisation Unit. Previously, he served as Senior Advisor to the Interior Minister of the Kurdistan Region, when this region of Iraq was at war with the so-called Islamic State, conceptualizing and then leading the set-up of the region's Joint Crisis Coordination Centre.
Before going to Kurdistan in August 2014, Archie consulted for a year with Sightsavers, a United Kingdom-based international nongovernmental organisation that aims to eliminate avoidable blindness and secure equality for people with disabilities. Previously, for two years, he was Chief Operating Officer of a private security company with accountability for some 4,300 people deployed to complex and challenging environments. Before that, he was Director of Operations for the Provincial Reconstruction Team in Helmand Province, Afghanistan.
For the previous 20 years or so, Archie worked in the oil and gas industry and prior to that served in the British Army and Merchant Navy. He has also been a Research Associate at the Sussex Centre for Conflict and Security Research and a visiting Lecturer on Third Sector Leadership at the Cass Business School in London.
M.A., international conflict, security, and development, University of Sussex
x
RELATED CONTENT:
Anne-Sofia Holmberg is a Project Director responsible for management of our portfolio of European Union programmes and a team of project managers.
Read More