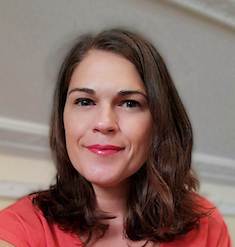 Drawing on a professional background that combines laboratory-based research and global health, Amethyst supports DAI's Fleming Fund grant activities, which build the institutional and diagnostic capacity of laboratories and other organizations to perform surveillance of antimicrobial resistance (AMR).
Before joining DAI's Fleming Fund team, she worked from 2012 to 2019 as the Global Laboratory Coordinator for the USAID Emerging Pandemic Threats Program, PREDICT, which focused on the early detection of—and response to—emerging zoonotic diseases. In 2019, she served as Senior Diagnostic Advisor for the USAID Infectious Disease Detection and Surveillance (IDDS) Program, focused on building surveillance capacity for high-priority diseases and AMR.
Amethyst's more than 10 years of professional experience encompass work in more than a dozen countries across Africa and Asia. She is committed to enhancing infectious disease surveillance in low-resource settings by means of technology transfer and capacity building.
M.Sc., cell biology, University of California San Francisco
M.Sc., global health sciences, University of California San Francisco
B.S., genetics, University of California Davis
x
RELATED CONTENT:
Zobaidul Haque Khan is a medical doctor turned epidemiologist with 39 years of professional experience, including more than 21 years in the public health sector.
Read More