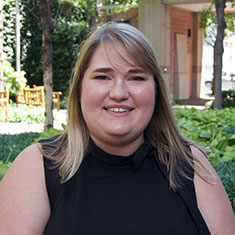 Amanda Ryan specializes in local content for the mining and oil and gas industries as part of DAI's Sustainable Business Group. She supports data and policy analysis, project management, and new business development efforts in these sectors. Prior to joining DAI, Amanda worked for the U.S. International Trade Commission as a trade analyst covering tariff policy in the textile industry. Her research experience includes quantitative and qualitative analysis in the areas of energy, health, defense, and trade. Amanda is skilled in STATA and Excel statistical packages and speaks French.
M.P.P., public policy, Georgetown University
B.A., French language and literature and economics, University of Virginia
x
RELATED CONTENT:
William McKenzie is a Director within DAI's Sustainable Business Group, supporting the leadership team in strategy, client relations, organization development, and delivery management.
Read More