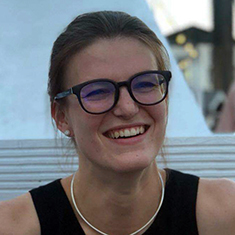 Alice Rossignol is an economist working in DAI's Sustainable Business Group (SBG). Her work for SBG has included forecasts of local content in goods and labor markets, assessments of supply chain competitiveness, and corporate social investment design. Alice has supported projects for international oil and gas organizations in Mauritania, Senegal, and Thailand, as well as for a private sector business association in Canada.
Prior to joining DAI, Alice worked at Deloitte with financial service clients, providing operational and financial forecasts for large-scale operations. She has also worked with the Center for Global Development, a think tank in Washington, D.C. Alice's research experience includes quantitative and qualitative analysis in the areas of economic development and foreign direct investment.
Alice is skilled in STATA and Excel statistical packages, in addition to speaking French.
M.Sc., economics, London School of Economics
B.A., economics, Williams College
x
RELATED CONTENT:
Chris MacDonald is a supply chain management and procurement and contracting professional with 36 years of experience working for Shell International. He advises private-sector clients on local content development strategies for DAI's Sustainable Business Group.
Read More