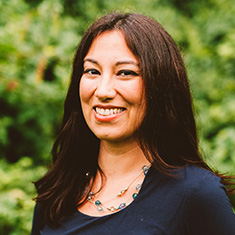 Ailea Sneller is a self-proclaimed "proposal geek," passionate about the art and science of designing impactful programs and winning transformative new business. As a business development and project management professional, she has 12 years of experience in U.S. Government contracting and international development, providing oversight of portfolios valued at up to $44 million in Latin America and Sub-Saharan Africa. As a leader of complex projects and winning proposals in countries around the world, her work covers a spectrum of technical areas with a focus in democracy and governance, youth engagement, organizational capacity building, and ICT and innovation for development.
As the Business Development Director for DAI's Global region, Ailea equips proposal teams for success through coaching and mentoring, and ensuring that DAI's experiences and assets are showcased in winning proposals that increase our impact. She specializes in optimizing business development systems and processes, and training proposal managers and leaders in all the skills and competencies that go into great business development.
M.A., international development, The Elliott School of International Affairs, The George Washington University
B.A., psychology and sociology, Southern Methodist University
x
RELATED CONTENT:
Gregg Ravenscroft, DAI's Commercial Director in our Europe office, has a track record improving operational capacity and profitability across multiple project environments.
Read More