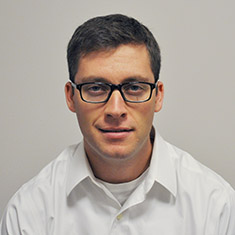 Aaron Sheldon performs multiple roles on DAI projects and business development. With a background in conflict management, political science, and governance, he brings more than 10 years of experience to technical and operational assignments. Throughout project design and implementation he looks for opportunities to empower local partners to realize their goals, building on their assets and capabilities.
In his operations roles, Aaron focuses on desired project outcomes and available resources, he helps projects overcome challenges of limited capacity, complex regulations, and non-permissive operating environments. He draws on his experience in Pakistan, Somalia, and northern Uganda to identify safe and compliant approaches to implementation. Aaron recently managed the Transition Initiatives for Stabilization in Somalia project and the Uganda Governance, Accountability, Participation, and Performance program.
M.A., international relations and international economics, Johns Hopkins University School of Advanced International Studies

B.A., international relations and German, Colgate University
x
RELATED CONTENT:
John Sampson has 11 years of experience leading complex, high-speed programs in conflict, post-conflict, and fragile environments, including stability and transition, countering violent extremism, governance, emergency assistance, crisis management, infrastructure, and civil-military coordination programs.
Read More