Local Content Master Class
The Sustainable Business Group offers the industry-leading Master Class enabling regulators, companies, and contractors to effectively design and manage local content to maximize benefits and minimize risk.
In light of current circumstances, DAI will not be holding in-person Master Class courses this year, however, we are offering four full-day online Local Content modules derived from the Master Class.
Online Training
Our tailored online training brings you insight from our expert trainers working at the forefront of international development and local content policy. The full-day training modules involve interactive workshop activities, networking opportunities, and local content skills building.
Contact [email protected] for pricing and registration.
Upcoming Sessions:
Module 1: Local Content Strategy and Policy Training–September 8 (EST) / September 22 (GMT)
Module 2: Local Content Forecasting, Plans and Procurement Tactics–September 9 (EST) / September 23 (GMT)
Module 3: Local Content Reporting, Impact Measurement, and Communications—September 10 (EST) / September 24 (GMT)
Module 4: Local Content Investments: Supplier and Workforce Development—September 11 (EST) / September 25 (GMT)
View the DAI E-learning Catalogue 2020 here.
"The Master Class has really opened up our minds and shown us a clear way of how to develop local content legal and regulatory frameworks and strategies and the importance of having monitoring and reporting tools. It was also nice to network with our colleagues from Kenya and Uganda and share experiences"—Director of Local Content, National Economic Empowerment Council, Government of Tanzania
Learn About Dates, Locations, and Pricing
Thanks for inquiring, we'll be in touch soon with more information.
Since 2015, the topic of local content has taken center stage, and with it the need for a new profession to implement fast-developing local content compliance regimes and deliver tangible local benefits as a balance to unrestrained globalization.
---
Why Does Local Content Matter?
Local content has the potential to provide significant contributions to the host economy from major inward investments.
DAI's Sustainable Business Group tackles the growing challenges facing private sector companies (investors, operators, contractors) and public authorities in meeting local content regulations and supporting the sustainable industrial development of host economies through capital investments.
"The course has given me great insight… and covered all the important areas of local content: policy, procurement and metrics."—Project Co-ordinator for Local Content, Ministry of Energy, Ghana
These challenges include:
Since 2015, dramatic falls in commodity oil, gas prices and challenging metal and mineral price
Uncertain global demand for oil, gas, and mining products
Uneven global recovery after the 2008 shock, which has driven many governments to seek to privatize public infrastructure operations and investments to reduce government expenditures
Limited government and regulatory capacity
Growing trend for governments to pass and/or strengthen local content legislation, regulations, and policy due to realization that globalization does not always demonstrably benefit local populations
Balancing the unintended consequences of globalization with the risks of protectionism in terms of inflation, disinvestment, unemployment, and recession
---
What is the Master Class?
A three-day training covering the full landscape of local content.
Framed by the regional context of local content regulation and sector development.
Consists of lectures, hands-on group exercises, computer modeling, and video case studies.
Examines strategic alignment of regulations, industrial policy, and commercial interests; smart procurement to manage local content; and the mechanics of local content.
---
Who Can Participate?
To stimulate engagement and cross-learning between participants, we make every effort to invite individuals from a range of organizations involved in local content management. Typical participants include:
National and international oil, gas, and mining companies: This category could include individuals from commercial departments, contracting and procurement, external and government affairs, human resources, social performance, and those in sustainable development roles.
National and international companies involved in other capital intensive sectors such as infrastructure, transportation, renewable energy, utilities, and water management: Individuals from commercial departments, contracting and procurement, external and government affairs, human resources, social performance and sustainable development.
Government policy-making authorities: Staff working at the national or provincial level engaged in industrial policy, private sector development, supply chain linkage programs, and the promotion of inward investment and exports.
Host-country regulatory agencies: Officials responsible for setting local content targets, compiling aggregate demand, assessing local market capability, managing registers of domestic suppliers, and engaging in tendering processes.
International and larger-scale domestic contractor suppliers: Those who manage local supply chains, source globally, and/or have business development interests in emerging economies. Relevant departments include business development, account management, marketing, service delivery, production, human resources, social performance, and sustainable development.
Local supplier business and trade associations
Official development agencies and development finance institutions: Personnel who work in procurement departments, oil, gas, mining, and infrastructure departments, and business linkage advisory services.
"The course was beyond my expectations. I thought I was coming for validation, but actually learnt many new insights"—Head of Strategy and Policy Development, Nigerian Content Development Monitoring Board

"Certainly the prime local content course in the market. Highly recommended."—Local Content Manager, International oil field services company
---
Regional Master Class Locations
Customized Courses
DAI leads customized courses upon request for private sector or government clients. Previous customized course locations include Canada, Ghana, Guyana, Oman, Sierra Leone, and Tanzania.
---
Meet Our Trainers
Dr. Michael Warner—Senior Advisor, Local Content Performance and Reporting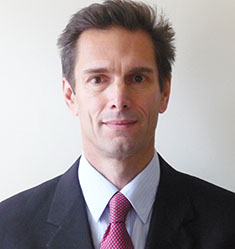 One of the world's leading authorities on local content in the context of the oil and gas, mining, and infrastructure sectors
Founder and lead trainer of the BAC-accredited Local Content Master Class, where he trained more than 400 professionals in local content
Former Managing Director of Local Content Solutions Ltd., an advisory and training company acquired by DAI in 2017
Media appearances to discuss business and international development on BBC Newsnight, BBC Radio 4, BBC World Service, and CNBC, and has authored articles in Newsweek and The Guardian
Author of multiple books and papers on local content, including Local Content in Procurement, published by Greenleaf Publishing in 2012
Dorival Bettencourt—Manager, Oil and Gas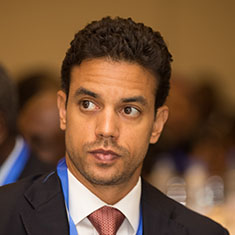 More than 10 years experience within the extractives industry, focusing on extensive local content and policy work
Supported development of a proprietary SBG tool that forecasts local content supply and demand
Spearheaded the Tanzania Local Content Benchmarking Study and Exchanges, which included designing and implementing a local content stakeholder engagement process for The Oil and Gas Association of Tanzania (OGAT). Dorival was the lead author of the first Local Content Benchmarking Study for Tanzania. Then, drawing on key conclusions from this study, he led a series of Local Content Exchanges to promote open dialogue on priority local content topics with stakeholders
Led and facilitated the first Kenya Local Content Exchange, one of a three-part series that brings together public, private, and civil stakeholders from Kenya's petroleum sector to facilitate discussion and create a deeper understanding of local content issues in the country
Led workshops covering the fundamentals of oil and gas and local content, aimed at providing the Senegalese media with the foundational knowledge to effectively report on developments within the sector
Zachary Kaplan—Vice President, Sustainable Business Group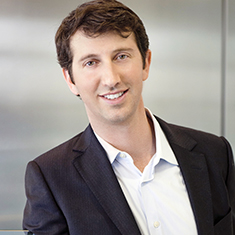 As Director of the Sustainable Business Group, Zach leads activities related to local content, corporate social investment and supplier development
More than 10 years experience within the extractives industry, focusing on extensive local content and policy work
Served as a Technical Advisor to local content supplier development programs linked to the extractive industries in Angola, Ghana, Mozambique, Nigeria, and Zambia. Much of this work included assessing local supplier capacity, helping local suppliers upgrade to enter global supply chains, and facilitating foreign direct investment vis-à-vis joint-ventures and business-to-business relationships between international and local companies
Spearheaded a Local Content Regime Analysis in seven countries including Brazil, Ghana, Nigeria, Papua New Guinea, Tanzania, Trinidad and Tobago, and Uganda, to provide a comparative analysis of the impacts of various local content regimes
Recently led the Local Content Strategy Project for ExxonMobil Ghana, which included both an industrial baseline analysis of the Ghanaian offshore petroleum industry to assess the ability of local suppliers, as well as an analysis of the Ghanaian regulatory requirements
Summer guest lecturer on social change at Georgetown University
Guest panelist and keynote speaker at events such as the Lebanon Oil and Gas Summit and Mozambique Local Content Policy Options Forum, on topics including local content, supplier development, PPPs, and inclusive economic growth in extractive industries
---
To find out more, apply for an upcoming Master Class, and/or arrange a demonstration of our suite of local content tools, please email [email protected].