May 18, 2021
DAI is delighted to welcome to the firm Paul Violette, a global thought leader in the field of environmental sustainability. Violette will manage DAI's newly constituted Sustainable Cities practice, which will collaborate with cities and peri-urban communities to reduce waste and environmental pollution, transition to renewables, improve service delivery, boost inclusive and equitable economic growth, and strengthen governance and resilience.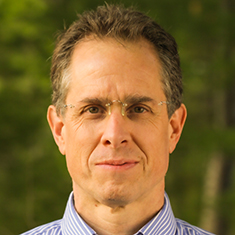 "The challenge of our times is to address climate change, environmental degradation, plastic pollution, and biodiversity loss while at the same time advancing the economic growth that underpins the livelihoods of vulnerable people and communities all over the world," he said. "Cities and their rapidly growing urban populations are at the heart of what is a multifaceted challenge—one that the multidisciplinary team at DAI is ideally suited to meet. I can't wait to get started."
Violette has more than 20 years of experience implementing environment projects spanning 40 countries, with an emphasis on climate change, clean energy, sustainable infrastructure, and water, sanitation, and hygiene (WASH).
Before joining DAI, he served as Vice President of Environment & Infrastructure for DT Global (formerly AECOM International Development). Previously, as DT Global's Director of Climate Change, Energy and Environment, he built a climate change portfolio by providing technical leadership and managing a global team implementing innovative U.S. Agency for International Development (USAID) projects such as Adapt Asia-Pacific, PARA-Agua, Philippines Be Secure, and Pacific Climate Ready.
Violette is an experienced project leader in his own right. In addition to overseeing the USAID Global Climate Change Adaptation and Infrastructure Knowledge Management Support Task Order, he has led multiple USAID field assignments. As Chief of Party for the seven-year Environmental Cooperation-Asia project, for example, based in Thailand and operating in eight Asian countries, he directed a program that increased access to improved WASH services for 1.6 million poor people in urban settings.
"Paul will bring tremendous insights and momentum to our work," said Jette Findsen, Vice President of DAI's Environment practice. "A proven manager, committed team builder, and masterful proposal writer, Paul is both extraordinarily knowledgeable in his field and instinctively open to new ideas and syntheses, which makes him a real asset in the problem solving that will be so important to the future of sustainable cities."
Aside from his 12 years in Southeast Asia, Violette has lived and worked in Belarus, Japan, and the United Kingdom.