Now Available: The Fall 2018 Issue of DAI's Developments Newsletter
October 03, 2018
The fall 2018 issue of DAI's Developments newsletter is now available.
Our lead story describes how DAI is utilizing market-driven strategies in Nigeria to address rural poverty and alleviate human slavery. DAI's Nigeria Country Director, Joe Abah, reviews the U.K. Department for International Development (DFID)-funded Market Development in the Niger Delta project and looks ahead to its next phase.
In Haiti, the country's health information system marked a key step forward with the launch of its national tuberculosis tracker. Atwood Raphael, Deputy Chief of Party of the Haiti Strategic Health Information System Program, describes how the tracker will capture, monitor, and report all patient-level TB data across the country, which suffers a high incidence of the contagious disease.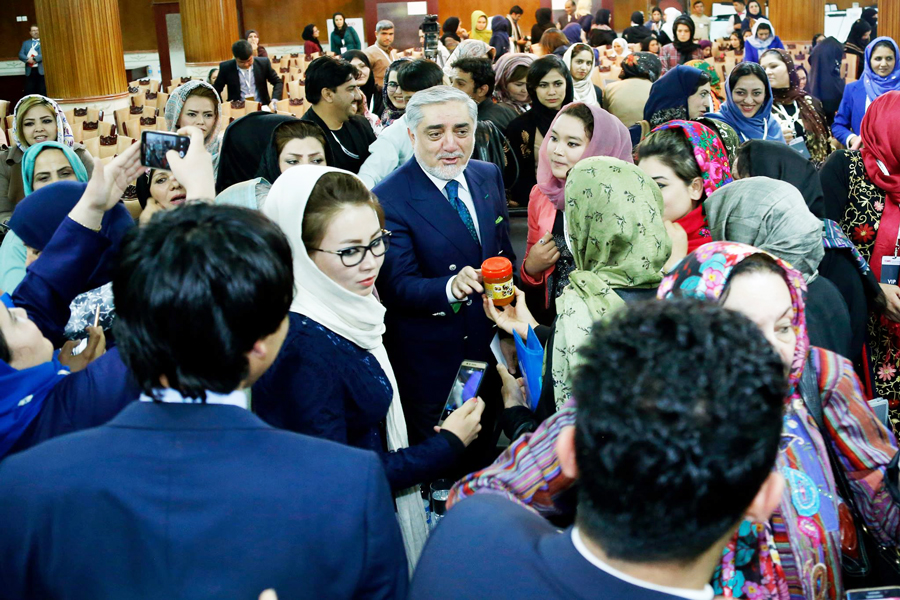 Dr. Abdullah Abdullah, Chief Executive of the Islamic Republic of Afghanistan, after speaking in Kabul at the National Business Women's Summit, facilitated by the Promote: Women in the Economy program.
Other features:
To sign up for DAI news, newsletters, technical articles, and job postings, click here.
x
RELATED CONTENT:
DAI Global, LLC, a worldwide leader in international development, with operations in more than 100 countries, and Sunera Technologies, Inc., a leading innovative technology solutions company with offices in Chicago, Illinois, and Hyderabad, India, today announced they have agreed to leverage their long-term strategic partnership to launch DAI's Global Services Platform in Hyderabad.
Read More